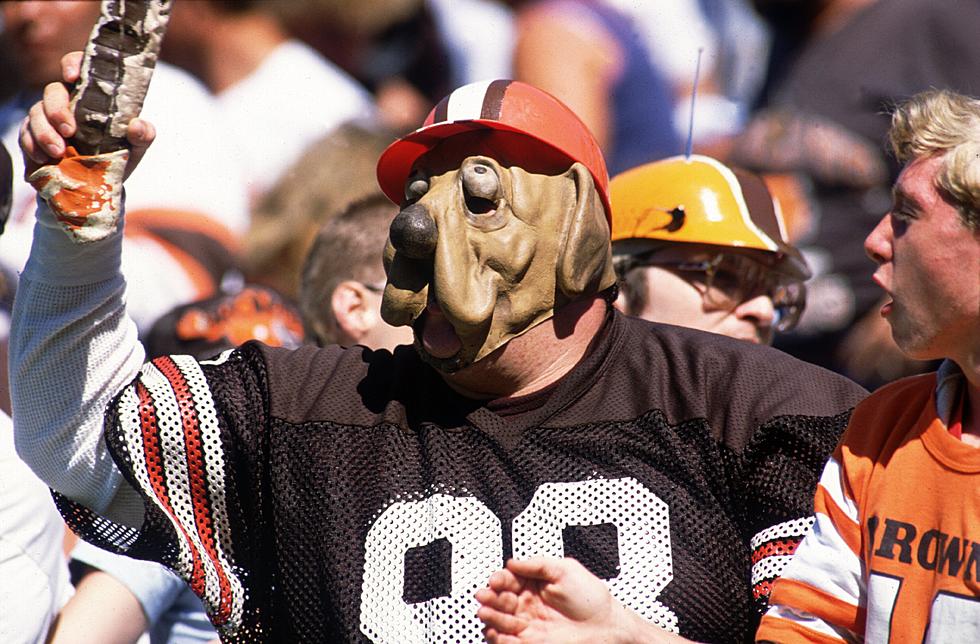 Does Ohio Have The Goofiest Football Team Names In NFL History?
Getty Images
We like to have a good laugh at Ohio's expense every once in a while, but while searching for defunct teams in the NFL I came across a list that showed every NFL team in Ohio that no longer exists, and they easily had the silliest names.
It just seems very funny to me that most of their team names are either being called "the Indians" 20 different times, or they're shapes or colors. For real, it's like a toddler was coming up with these team names...
They were a team based in Columbus, Ohio. The club was founded in 1901 by workers at the Panhandle shops of the Pennsylvania Railroad. So if you wondered why they'd name their team after beggars and/or panhandle in terms of geography, that's why.
The Dayton Triangles
This team was an original franchise of the American Professional Football Association (now the National Football League (NFL)) in 1920. The Triangles were based in Dayton, Ohio, and took their nickname from their home field, Triangle Park
The Toledo Maroons
A National Football League in 1922 and 1923. Prior to joining the NFL, the Maroons played in the unofficial "Ohio League" from 1902 until 1921.
I know it refers to the color, but maybe a color that is dangerously close to a word with the definition of "An Idiot" wasn't the best call.
For real though, are shapes and colors the best this state can come up with?
There are some really cool team names on this list, however, that I kind of wish were still around. The Orange/Newark Tornadoes from New Jersey is a cool name for a city that rarely deals with tornados. Racine Legion also shared in the Tornados name, while the St. Louis Gunners are my favorite NFL team name that I would love to see return, but considering the state of the world, wouldn't have a chance.
How All 32 NFL Teams Chose Their Name
This is how all 32 teams got the name we know them by today.