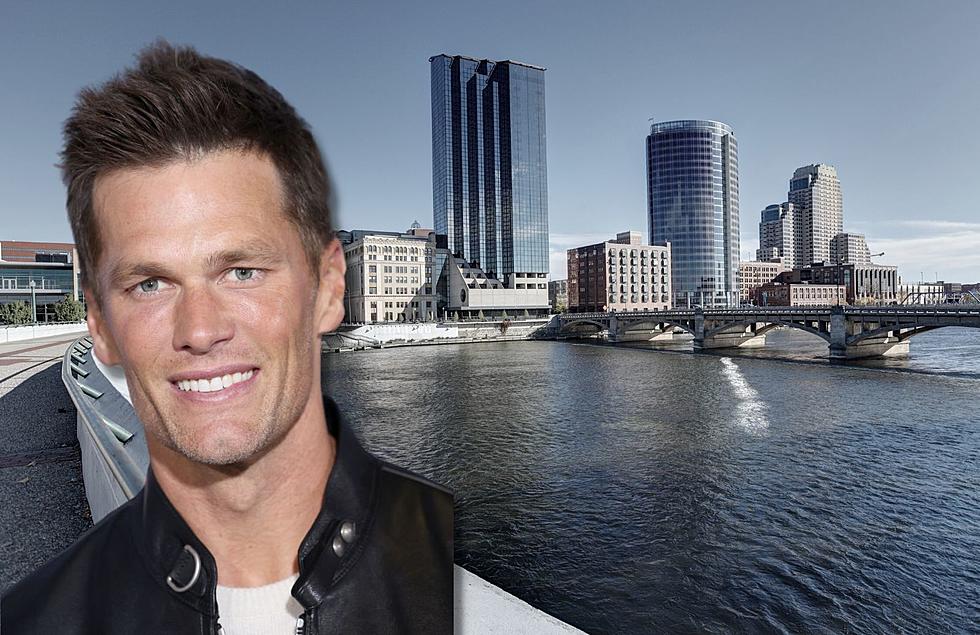 Why is Tom Brady Coming To Grand Rapids?
Getty / Canva
Tom Brady is no stranger to Michigan. Starting his career by playing in college at the University of Michigan, Tom Brady's oldest fans are arguably Michiganders.
But it's not often that the New England Patriot / Tampa Bay Buccaneers quarter back makes it back to his old Michigan stomping grounds. However, he's planning a special trip back to West Michigan for later this year.
Why is Tom Brady coming to Grand Rapids?
The Economic Club of Grand Rapids is having Tom Brady as their keynote speaker at their upcoming 34th annual dinner.
According to their release, "Our guests will have the opportunity to hear the Seven-time World Champion Quarterback speak about his winning strategies on and off the field."
"His experience as a leader of winning teams at the highest competitive levels has honed his insights for entrepreneurs and corporations alike, and he challenges audiences to think several steps ahead, cultivate a growth mindset, and compete only with their own potential."
Along with hearing the super bowl champion speak, they plan to honor 2023 Business Person of the Year Recipient Tina Freese Decker who is the President and CEO of Corewell Health. They'll also be honoring 2023 Slykhouse Community Leadership Recipient Teresa Weatherall Neal who is the President and CEO of LEAD 616.
Is this event open to the public?
Yes, you can buy tickets to attend the dinner, but it's not free. The event is June 15, 2023 at 6pm and will be held at DeVos Place.
You can buy individual tickets for $350, with a max of 6 tickets allowed. If you want more details, you can visit their website.
Michigan Celebrities First Jobs
Before they became famous they had regular jobs just like us.