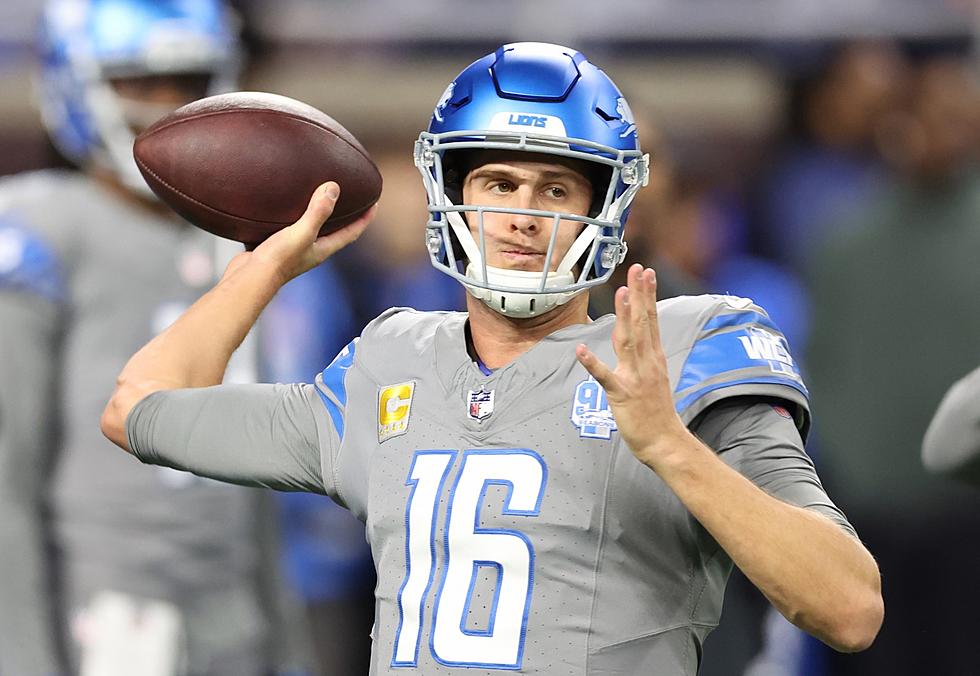 The Detroit Lions: After The Bye Week
Getty Images
Your gridiron heroes, the Detroit Lions, are back to work in Allen Park this week after their scheduled bye week this past Sunday.
And while the Lions are 6-2 and leading the NFC North, what looked like a walk to the NFC North title is a bit more tenuous because the Minnesota Vikings have gotten hot despite the season-ending injury to quarterback Kirk Cousins.  Minnesota has won four straight games to turn a 1-4 start into a 5-4 record and pull within 1 1/2 games of the Lions.  And remember, the Lions and Vikings still have to play each other twice in the last three weeks of the season.
That is a bit concerning, but there's good news.  Injured starters David Montgomery, Jonah Jackson, and Frank Ragnow are all back from injury.  They are practicing and are expected to play this coming Sunday at the Los Angeles Chargers (which can be heard on The Game 730 AM WVFN, and Classic Rock 94.9 MMQ starting with the pregame at 3:00pm).
In fact, all 53 players on their current active roster were practicing on Tuesday, according to multiple media outlets.  That includes their entire starting offensive line.  They haven't been fully healthy since the season opener against Kansas City.
With a mostly healthy squad (10 players are on injured reserve), and a manageable schedule coming up.  The Lions should be able to put some distance between them and the Vikings.  Here's proof:
After the game against the Chargers this Sunday (no lock win), the Lions host Chicago and Green Bay (Thanksgiving Day) before heading to New Orleans to play the Saints on December 3rd.  They then play at Chicago and host lowly Denver before the tough last three-game stretch to close the regular season (At Minnesota, at Dallas, home vs. Minnesota).
Unless they collapse in SOL-type fashion, or if QB Jared Goff (pictured above) gets hurt, there is no reason why the Lions can't be 12-2 and already clinched a playoff berth, bare minimum 11-3 (the Chargers game is no lock win, it's on the road).  They might even have the NFC North clinched by the time they play Minnesota the first time.
It's so refreshing to talk this positively about the Detroit Lions.  They have the potential to be the best Lions team since 1991 (the last time they won a playoff game).  But now with the team mostly healthy, there are no excuses as to why they can't.  Not now.
The bandwagon is getting crowded now.  It's now up to the coaches and players to keep the fans believing with winter just around the corner.
Lansing-Area H.S. Football Top 10 Poll - (After Week 11)