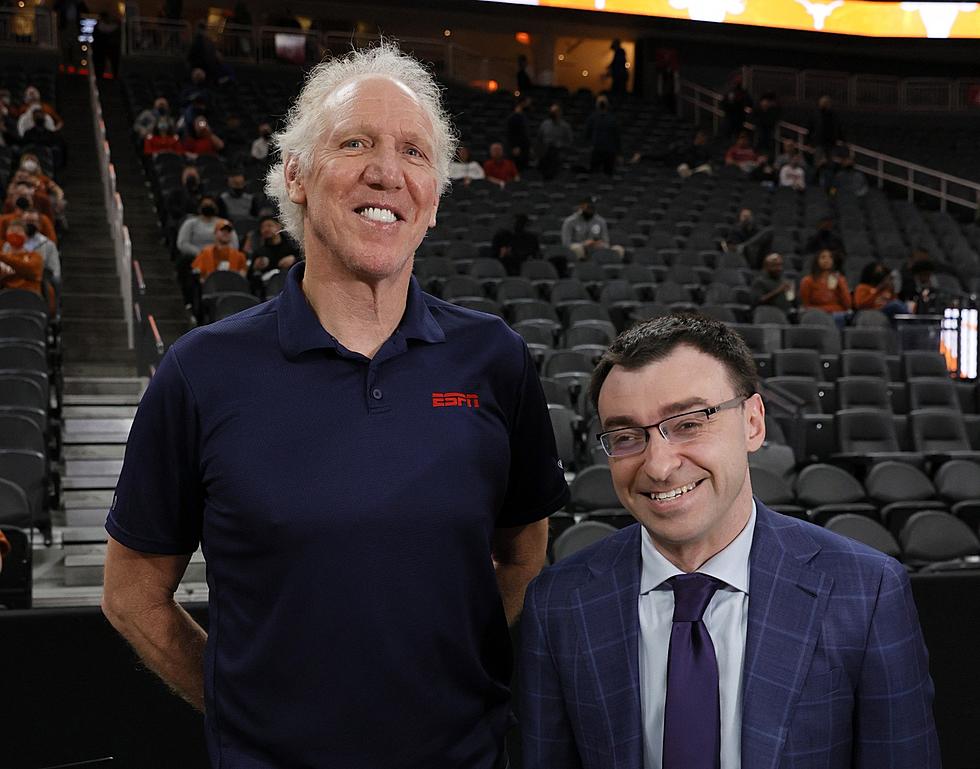 Detroit Tigers Name Jason Benetti New TV Voice
Getty Images
The Detroit Tigers announced on Thursday morning that the team has hired Jason Benetti to be the team's new television voice, starting with the 2024 season, for Bally Sports Detroit.
Benetti comes to Detroit after eight seasons as the TV voice for the Chicago White Sox.  He currently does national work for FOX Sports for a variety of sports throughout the year.  He also has worked for ESPN from 2011-22.
The Syracuse University grad replaces Matt Shepard as the main TV voice for the Tigers.  Shepard was let go by the Tigers following the 2022 regular season.
Jason (pictured with Basketball HOF'er Bill Walton during his ESPN days) had this to say about Thursday's announcement:
"I'm incredibly proud to join this historic and ascending Tigers franchise, from every single person I talked with throughout the interview process it was clear why so many respected professionals and creative people have joined the organization in the last several years. There's something special about it, and I'm excited to bring that energy to Tigers fans around the globe. I'd also like to thank Chris Ilitch, Ryan Gustafson, Scott Harris, and everyone else I've met with in the last several weeks who have been so welcoming. Everyone I spent time with made it clear this was the right place for me. I was born and raised in the Midwest, and understand how important sports are, especially here in the Motor City."
Because of his national commitments, Benetti will call at least 127 Tigers games next season (not all 162 games).  In cases where he cannot do Tigers games, radio voice Dan Dickerson will take over on TV.  Whoever will partner with Benetti on TV is yet to be determined or announced.  Whoever will take over for Dickerson on the radio when Dan does TV has yet to be determined or announced as well.
The Tigers finished the 2023 season with a 78-84 record and ended up second in the American League Central, nine games behind division champion Minnesota.
Brock's Major League Baseball Hat Collection