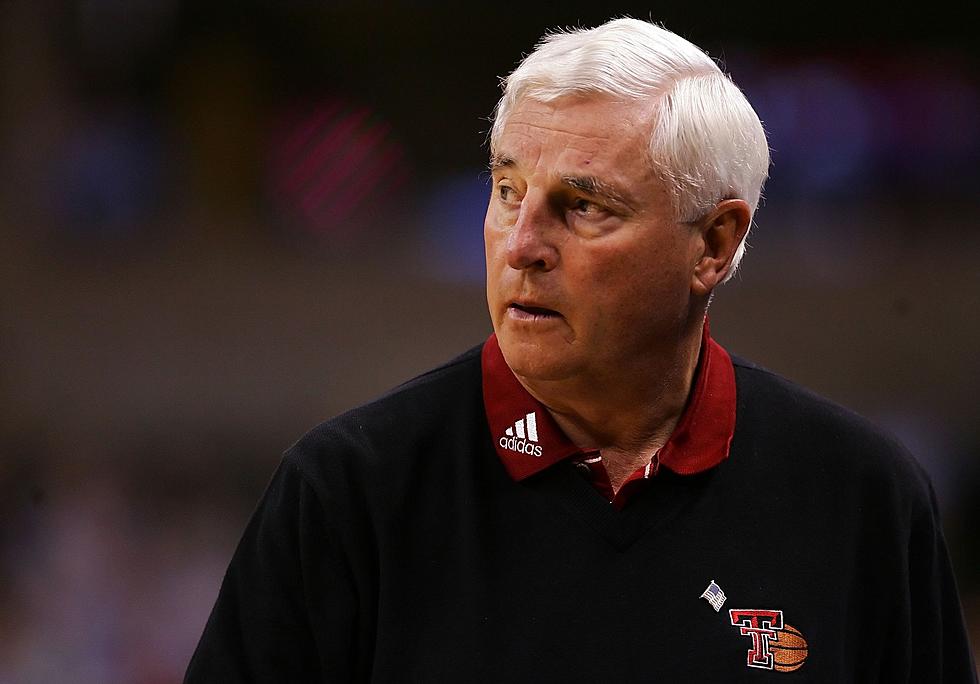 A Few Words About Robert Montgomery Knight
Getty Images
As you've probably heard by now, legendary college basketball coach Bobby Knight passed away on Wednesday night at his home in Bloomington, IN at the age of 83.
Knight's record of 902 career wins in 42 years of coaching at Army, Indiana, and Texas Tech  puts him sixth all-time on the wins list.  His former player at Army, Mike Krzyzewski, is the all-time leader with 1,202 wins.
But it's all the other stuff is what I'll remember most about "The General".  His temper was legendary.  At times it was brilliant and hilarious (just go find the You Tube video of him commenting on golf, it's worth 15 minutes of your day).  And his conversations with the media over the years were much of the same.  But many other times, it was disgraceful and he had many instances where it was a fireable offense.
There were times when he spoke where I laughed out loud and said "Right on, Bobby!!"  But there were many other times where I cringed when he spoke and said "Bobby, why are you saying or doing this??!!  You're only hurting yourself and your program!!!"
He should've been suspended more heavily for the infamous chair-throwing incident against Purdue in 1985.  He got off with a light suspension and Indiana University let him get away with a lot of stuff that would've gotten others fired during his tenure in Bloomington.
But his brilliance as a coach was unquestioned.  His knowledge of the game is right there with all of the legends of the game.  No other coach, pro or college, could take teams with mediocre talent and win with them.  He was so smart about basketball that he could outsmart and outcoach anybody and find a way to win without top-level talent.
The best example of this was the 1984 NCAA Tournament Sweet 16 matchup against North Carolina at the Omni in Atlanta.  Carolina had Brad Daugherty, Sam Perkins, Kenny Smith, and Michael Jordan in the starting lineup (All were great NBA players), bot to mention the great Dean Smith as their head coach.  The Hoosiers had guys like Uwe Blab, Dan Dakich, Mike Giomi, and Marty Simmons on their roster (Indiana did have Steve Alford as a freshman, but you get my point).  And Knight figured out a way to beat the Tar Heels that night, 72-68.  It was a masterclass in coaching by Knight.
To sum it up, Knight was a brilliant coach, but a very flawed man.  His anger issues have hurt his reputation in the years since he left coaching.  Coaches like Dale Brown (LSU) and Lou Henson (Illinois) respected his coaching ability, but didn't like his bullying of players, officials, and media (they have a point, IMO).
And yet despite that, if I had one game to win.  I would want Bobby Knight to coach my team for that game.  Because he would figure out a way to beat the other team.  He just would.
Rest in Peace, Coach Knight.  We will never see the likes of you ever again.
Brock's All-Time Basketball Teams
Brock tells us his all-time best players in basketball.