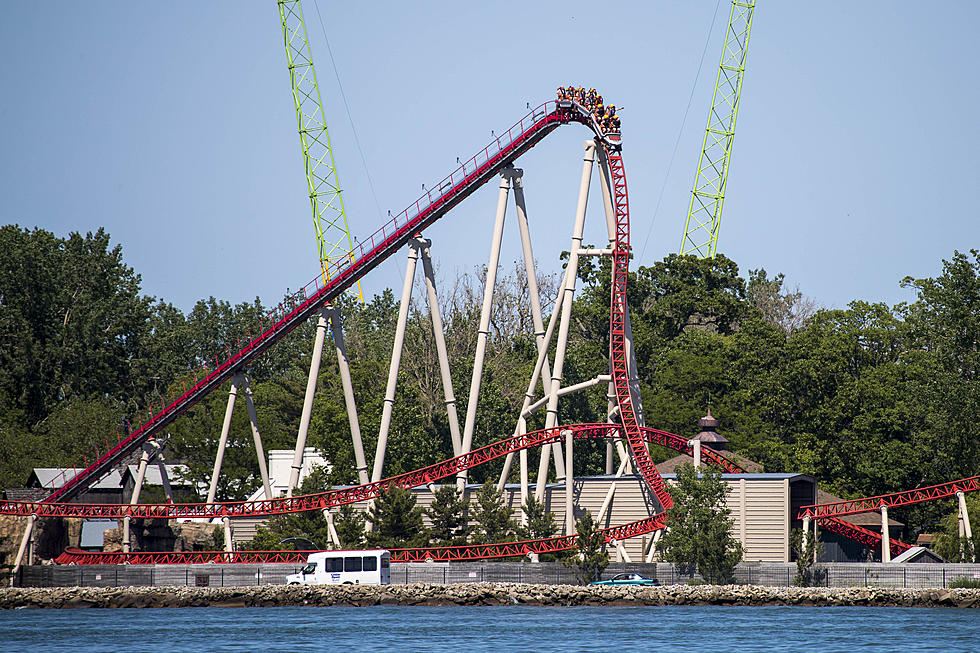 Good News Michigan! Cedar Point Has Lowered the 2023 Ticket Price
Jordan Sternberg
Cedar Point has lowered the ticket price for 2023.
For the first time in a long time, America's Roller Coast has dropped the price of admission for visitors. The 2023 season will only cost you $80 per ticket at the gate when you visit. In 2022, admission at the gate was $85.
The admission price has fluctuated a couple of times in the last couple of years. In 2021 it was $75 and then jumped to $85 in 2022. For the upcoming 2023 season, it is $80. At the time of writing this, tickets were even cheaper online. Click here for details.
Opening day at Cedar Point for the 2023 season is just a couple of weeks away and is scheduled for Saturday, May 6th. Cedar Point Shores will open to the public on Friday, May 26th from 11 am until 6 pm. The annual Frontier Festival will begin on May 25th and run through June 18th.
I can't wait to check out Cedar Point this year! The Boardwalk will be open this year and will have a lot of cool stuff to check out including the new "Wild Mouse" roller coaster. It is the 18th and newest coaster at Cedar Point and is unique in the fact that the car you ride in spins a full 360 degrees as you travel along the track.
The Grand Pavilion will also open to the public and will offer a new restaurant with food items found nowhere else in the park. The new area will also feature a waterfront bar, indoor and outdoor seating, viewing decks, and more.
Source: Cedar Point, Cleveland.com
9 Gone But Not Forgotten Cedar Point Rides You May Remember
Cedar Point has been around for over 150 years and has seen some great coasters. Many rides have come and gone. Check out nine classics here.
See the Age of Each Coaster at Cedar Point
The 16 main coasters at Cedar Point have been thrilling guests for over 400 years combined. These ages are as of August 22nd, 2022.
Check Out All 17 Roller Coasters at Cedar Point
Cedar Point has 17 roller coasters in the park the whole family can enjoy. From fast to friendly, how many have you been on?